IELTS Course London
Achieve IELTS Exam Preparation success with our help
IELTS EXAM PREPARATION IN LONDON BENEFITS?
Practice the techniques required for 

IELTS success

Gain an internationally recognised qualification

Achieve the score you require for university entry

Widen your employment opportunities

Develop your academic study and core English skills
IELTS Preparation London – Exam Preparation Course
IELTS is an internationally-recognised qualification in academic English, with very wide recognition throughout the world. It is a standard qualification for university entrance and some professional bodies, and also gives proof of your English abilities for employment and visa purposes. Preparing for IELTS at Malvern House will give you the best chance of success in the exam, help you achieve your goals, and open doors for you in the world of work and education in the English-speaking world.
With the IELTS Exam Preparation course in Malvern House London we will focus on each skill individually as well as providing extensive exam practice and tuition focused to your language needs. By tailoring the preparation to your specific requirements, we can ensure you have the language and exam techniques to achieve success with your goals.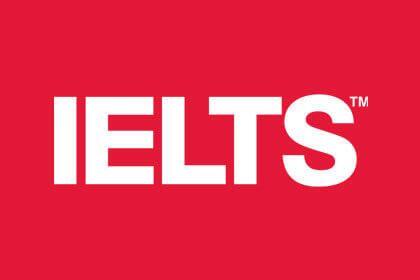 Course Structure
Every lesson we teach is carefully designed to train you in the four skills areas of the exam and to teach you the required vocabulary and grammar to perform well.
Academic Writing

Analysing and describing graphs, diagrams, charts and tables
Expressing your opinion; making an argument for or against a particular topic
Vocabulary and grammar needed for the above
Academic style language and paragraph structure
How to satisfy IELTS marking criteria

Speaking

Building confidence in speaking ability
Reducing speaking errors
Extended speaking without stopping
Giving your opinion and justifying it
Comparing and contrasting; summarising and analysing

Academic Reading

Strategies for identifying answers quickly
Skim, scan and detailed reading skills
Paraphrasing
Strategies for predicting what you will read

Listening

Identifying key words and synonyms
Understanding question types and the type of answers required
Strategies for predicting what you will hear
Vocabulary needed for different contexts
Spelling rules
Frequently Asked Questions
Why study IELTS in London?
There are IELTS test centres within quick and easy access from the main school.
Our experienced team can help you make real progress quickly, they will advise you on the best time to take the exam and will assist you with booking it.
Take practice exams each week with your teacher and receive both a predicted IELTS grade and advice for how to reach your IELTS goals.
Build your own customised course allowing you to have additional lessons to focus on skills where you need the most practice, such as speaking or writing.
London is a wonderful city filled with opportunities for practising your English. The city is home to many universities and is also home to the British Library which is a wonderful place to study.
How many hours do I need to study to achieve the score required for university?
Every student is different, the time you need to spend on your course depends on your current level of English and your goal. When you arrive at the school, one of teachers will speak with you and assess your English level. Afterwards, they will provide you with an estimate on what you need to do to achieve your target IELTS grade and how long it will take for this.
What is tested in the exam?
The exam tests your level of Academic English in order to assess how well you will deal with life in an English-speaking university. This is done by testing your ability in the four language skills: reading, writing, speaking, and listening. The test consists of multiple parts which your teacher will help you understand, the total test time is approximately 2 hours and 45 minutes.
Where can I take the test?
Malvern House is located very close to several IELTS test centres. When you want to take your exam, a member of our team will help you book your test on the booking website and guide you to the test centre.
How will I know if I am ready to take the test?
Every lesson intensively focuses on improving your ability to perform well in each exam task. There is also a practice test every week. Your teacher will carefully record your progress & scores, you will have the opportunity to regularly discuss when the best time to take your test is.
Which IELTS exam do I need to take?
If you want to go to university you will need to take the Academic IELTS test – this is the most popular version of the exam and it tests your ability to use academic English. The Academic test is also popular with companies as a measure of English. There is also a General IELTS exam which some students take for immigration purposes.
What are the requirements to join the IELTS class?
We recommend students are at least pre-intermediate (B1) level before taking the IELTS course. However, if your level is lower than this you can take General English lessons with us to quickly increase your English level to a level suitable to prepare for IELTS.
Key facts about our IELTS course in London

Average 9 (maximum 15)

Age

16 +
Standard IELTS – you will join this course if your level is high B1-C1 and you are aiming at score 6.0-8.0.
Foundation IELTS – you will join this course if your level is A2 or low B1 and you are aiming to get 4.0-5.5.
1-24 weeks
Full-time – 15, 20 or 25 hours per week
Part-time – 5 or 7.5 hours per week
Full-time Prices
Part-time Prices
Every Monday
Focus on IELTS, Ready for IELTS, IELTS Foundation
Approximately £165.

We are not an IELTS exam centre but you can help you register for the IELTS Exam in London.
SEND ME A SPECIAL OFFER FOR IELTS COURSE IN LONDON